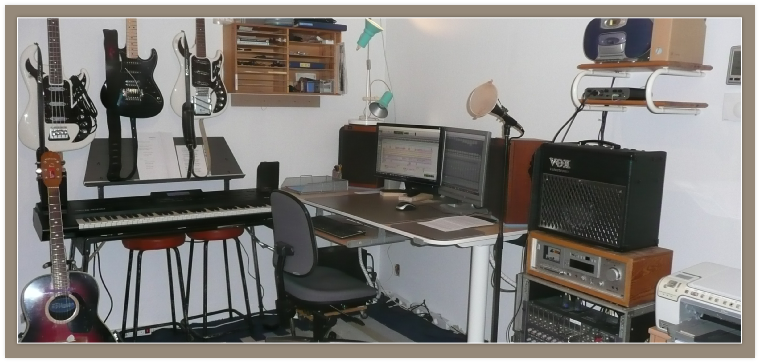 Karla is born in 1953. She has been hired for helping people in their homes for 22 years. Then she became a social worker, where she helped one person at home for 8 years. After that, she got a job in a housing development for disabled. In 2016 she retired erly on pension and is enjoying the Third Age.
Kim is born in 1962. He got educated as an electronics engineer in The Royal Danish Air Force. After 34 years working with military aircrafts and simulators, he had to end it in 2016, due to health issues. He is now being tested by the county to clarify work abillity, and is about to get a job for a few hours a week.
Live-music started for Karla i 1974 where she became the lead singer in "The Incredibles". 1986-88 she sang with "Stand By" and in 1989 she joined "New Oldies" for 6 years.
Karla og Kim got engaged in 1989 and was merried in 1999
Kim began live music 1974 as a guitarist and singer with "The Incredibles". 1980-86 he was playing with "Tahiti Band". 1985-88 "Stand By" and after that "New Oldies" fra 1989-95. 1995-2014 he played guitar and sang with "The Burns".


The duo "Karla & Kim" began 1994, and was entertaining and playing music to public and private celebrations and festivals, until Karla got busy studying in 1998. After that, Karla took a break from live music, except for a lot of guest performances in multible bands. Kim continued with "The Burns" until 2014, when they had to stop due to health issues.
Karla is suffering from some back problems, and Kim has a chronic stomach problem. Our original plans on starting "Karla & Kim" again as a Live-band, is not possible. So we make a little music in our home studio, hoping to entertain, and bring a little pleassure to you, through your music player!
We enjoy music so much, and we will never give up…..